Happy Monday to you! Have you made your meal plan yet? Our meal plan is full of family favorites and freezer meals.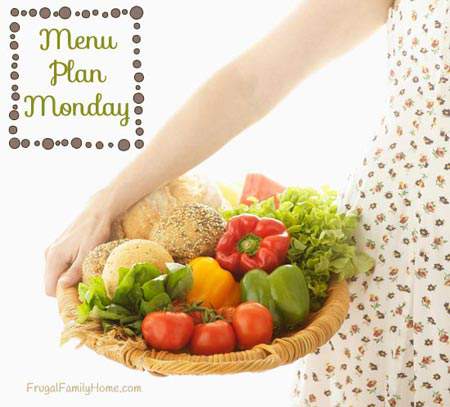 I love having freezer meals or starts of meals waiting for me in the freezer. It makes the dinner time crunch a little less stressful.
Do you do any freezer cooking? If you don't you should really try it. I've adjusted my method to more of a batch freezer cooking, it works for me better than trying to freezer cook any other way. I find I can save more money and spend less time in the kitchen when I batch freezer cook.
We'll be eating meatballs, world's best chicken, and chicken fajitas from the freezer this week. The meatballs are the only freezer meal out of the three I pre-cook so it's easy to make them for the freezer.
Our family loves tacos and pizza so this week we'll be having them both. We make our own pizza from scratch and it's quick with the no-rise pizza dough recipe I use.
For tacos we'll be having make your own haystacks. These are like a homemade taco salad. Easy and delicious to make.
Here's the full meal plan…
Dinners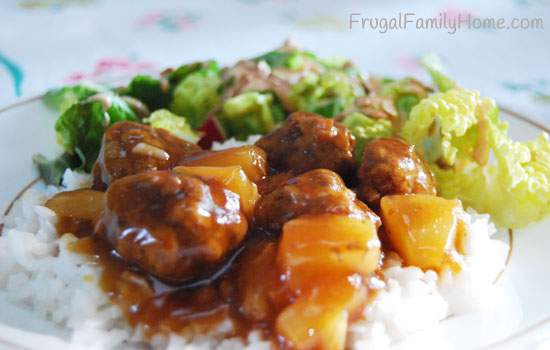 Teriyaki Meatballs, Rice, and Vegetables
World's Best Chicken, Mashed Potatoes, and Salad
Crunchy Tofu Fingers with Fries and Fruit
Salmon Patties, Rice. Homemade Tartar Sauce and Vegetables
Build Your Own Haystacks and Fruit
Homemade Pizza and Salad
Chicken Fajitas, Refried Beans, Salsa and Chips
Lunches
Leftovers most days
Sandwiches, Chips, and Fruit
Burritos, Chips and Salsa
Breakfast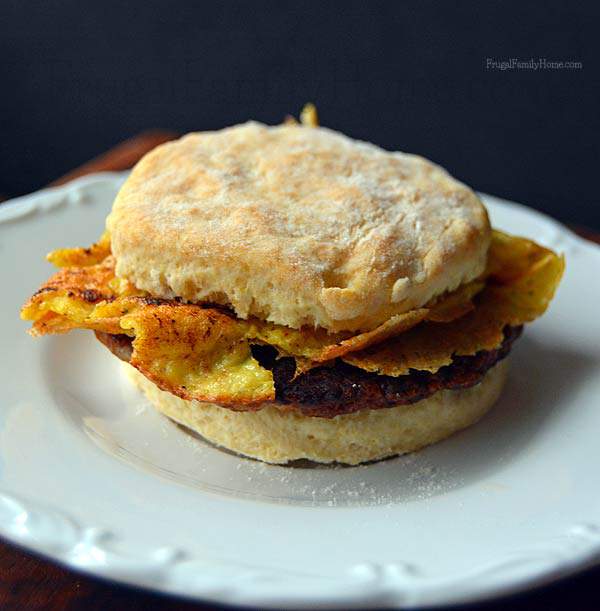 Toast made from homemade bread and Eggs
Biscuit Breakfast Sandwiches and Fruit
Pancakes, Homemade Syrup,  Sausage, and Eggs
What's cooking at your house this week? I would love to have you share your menu in the comments below. 

Do you need help planning your menu? Find my menu planning tips here with a free printable menu planner page and here for my frugal menu planning tips.
This post contains affiliate links. Thanks for your support.
Find more menu plan ideas at Org Junkie too.