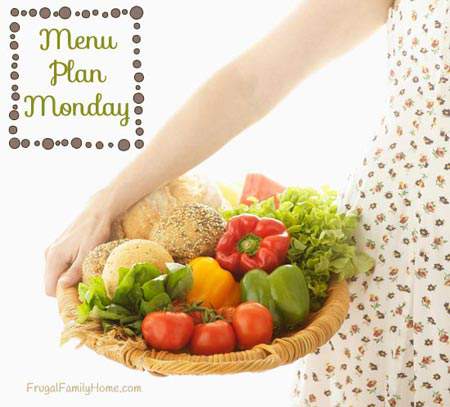 My kids helped plan our menu for this week. They picked the southern fried tofu and pita pocket sandwiches. I need to make a batch of pita bread before the end of the week for our sandwiches.
If you haven't ever tried making your own pita bread, it's not as hard as you might think to make. You can grab the recipe I use to give a try. We love homemade pitas.
We have ham in the freezer, so we will have it for dinner one night this week.
I'll be making hoisin chicken. It's like the hoisin meatballs I make I put the hoisin glaze over the chicken and then bake. It's an easy dinner to make and I bake the rice too.
Glazed pork chops are another easy dinner idea that is oh so good. You cook the rubbed pork chops in the skillet to brown then transfer then to the oven to finish. They are so good.
We are having breakfast for dinner this week too. My husband loves to have omelets and I found eggs on sale for $.88 a dozen last week so I bought 3 dozen.
The rest of this week's recipes are easy to make meals we enjoy often.
All week long we eat the same breakfast but when it comes to the weekends I make something special. And this week we'll be having waffles for breakfast. They are so light and fluffy. So much better than the store bought waffles.
If you have a waffle iron you need to give them a try.
Here's what's cooking at our house this week,
Dinners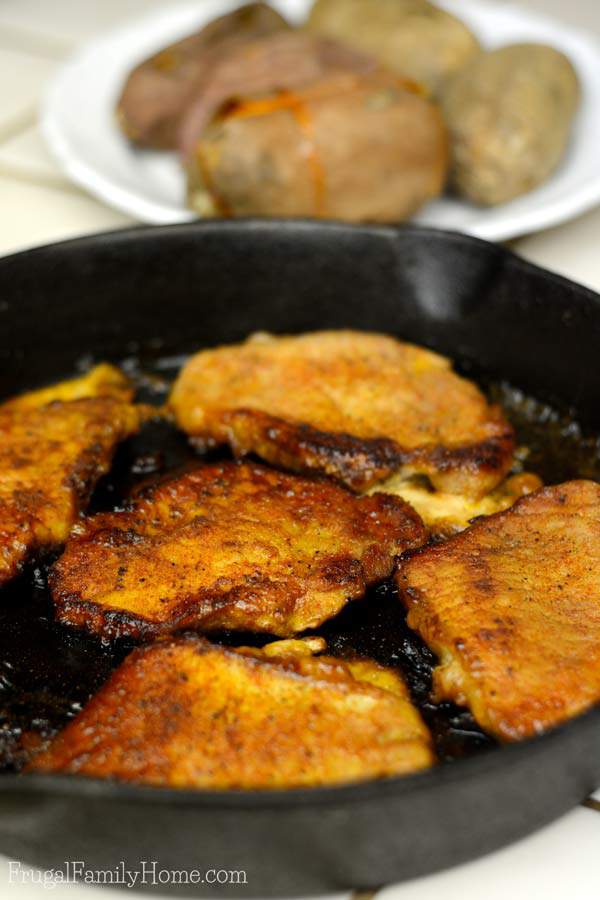 Glazed Pork Chops, Mashed Potatoes, and Green Beans
Southern Fried Tofu, Egg Noodles, and Salad
Hoisin Chicken, Rice, and Stir Fried Vegetables
Ham Slices, Mashed Potatoes, and Green Beans
Omelets, Hash Browns, and Toast
Pita Pocket Sandwiches, Coleslaw, and Fruit
Thai Thighs, Rice, and Stir Fried Vegetables
Lunches
Leftover Most Days
Sandwich with a Salad
Hamburgers, Chips, and Fruit
Breakfasts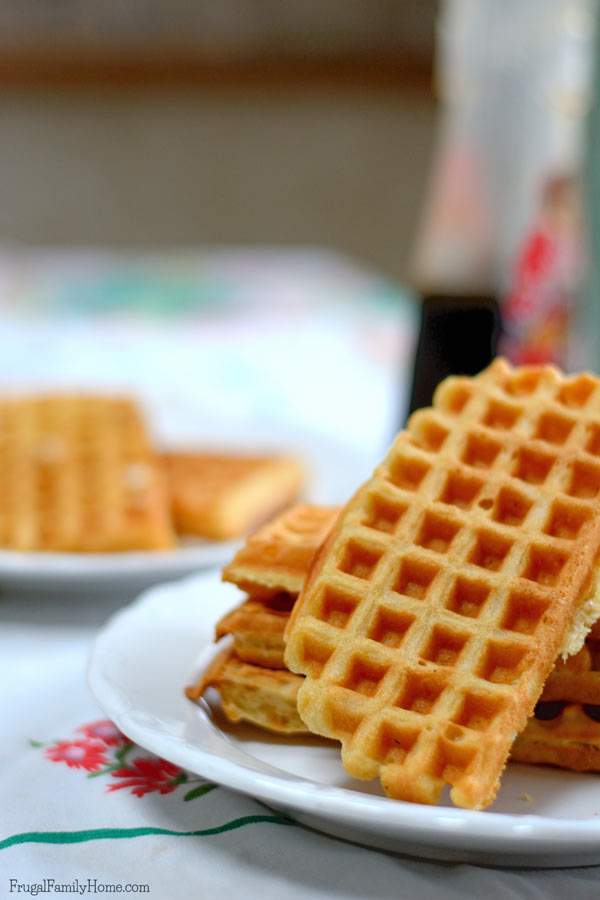 Toast and Eggs
Pancakes, Eggs, and Sausage
Waffles, Eggs, and Sausage
I would love to hear what's cooking at your house this week! Please scroll down and leave me a comment with your menu plan below.

Do you need help planning your menu? Find my menu planning tips here with a free printable menu planner page and here for my frugal menu planning tips.
This post contains affiliate links. Thanks for your support.