The summer is over and it's time to get ready for fall. If you are trying to get into a new routine for fall, start by making your meal plan for this week. Ours is below to help you with some mealtime inspiration.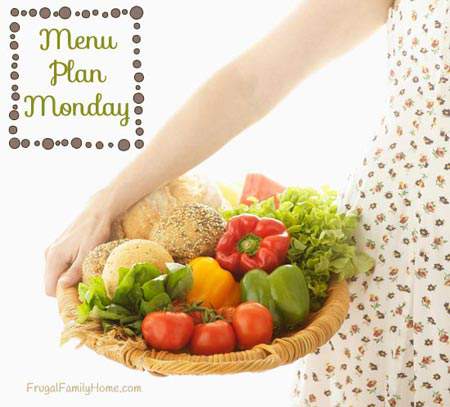 I love the fall weather after a long hot summer. I'm ready for fall to begin. For the change of seasons and change of food, we'll be eating too. Are you ready to?
But the weather will still be warmer this week so the soup recipes will have to wait for a little while longer.
This week we'll be having skillet salisbury steak. It's so good and under $1 a serving too.
We have two chicken dishes on the meal plan, chicken fajitas and thai chicken thighs. So good and inexpensive to make too.
And we'll be having tacos this week along with a few other family favorites. See our full meal plan below.
Our meal plan for this week…
Dinners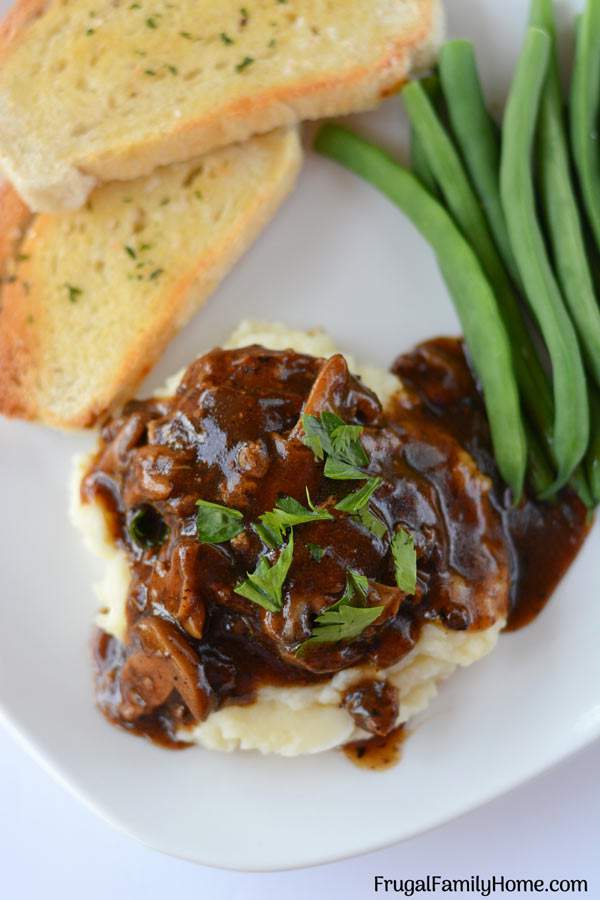 Salisbury Steak, Mashed Potatoes, and Green Beans (from the garden)
Spaghetti with Homemade Sauce, French Bread, and Salad
Chicken Fajitas, Refried Beans, and Cucumber Salad
Chili Baked Potato Bar, Salad, and Fruit
Thai Chicken, Rice and Stir Fry Vegetables
Soft and Crisp Tacos, Refried Beans, Salsa and Chips
Slow Cooker French Cranberry Chicken, Mashed Potatoes and Green Beans (from the garden)
Lunches
Leftovers most days
Sandwiches and Chips
Salad with Hard Boiled Eggs and Lunchmeat
Breakfasts
Pancakes, Sausage, and Eggs
Toast and Scrambled Eggs
Apple Mini Muffins, Eggs, and Sausage
What's cooking at your house this week?

Do you need help planning your menu? Find my menu planning tips here with a free printable menu planner page and here for my frugal menu planning tips.
Do you struggle with what to cook for dinner? Have endless meal ideas ready and waiting this guide can help…