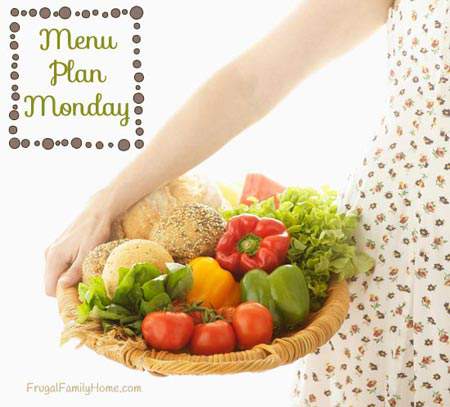 This week I'll be trying a few new recipes that I found online. I'm hoping they turn out good and the family likes them. So far the recipes I've tried recently have turned out really good. I'm hoping for the same this week.
A few weeks ago I made some chicken for the freezer and this week, I'll be preparing the chicken parmesan. I love when I have the chicken ready in the freezer. It makes getting this dish done on a busy day, so much easier.
Here's what's cooking at our house this week
Pad Thai with Pork, Rice, and Fruit
Taco Chicken Bowls, Chips and Salsa
Glazed Pork Chops, Baked Potatoes, and Salad
Basic Chili, Cornbread, and Salad
Chicken Parmesan (freezer), Noodles, Bread, and Salad
Lentil Vegetable Soup and Bread
Lunches
Leftover most days
Tomato Soup and Sandwiches
Burritos, Chips and Salsa
Breakfast
Toast, Eggs and Oatmeal
Chocolate Chip Scones, Eggs and Sausage
Pancakes, Eggs and Sausage
What's cooking at your house this week?

See more menu plan inspiration at Org Junkie