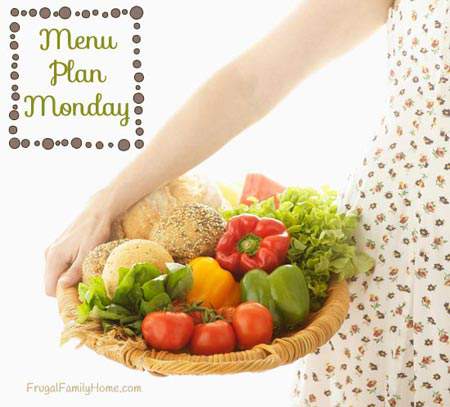 Wow, it's hard to believe it's already February. Where does the time go?
This week we will be eating a couple of meals out of the freezer. The rest of the week I will be making some quick and easy meals. I think for our pizza night I will let everyone make their own mini pizza. The kids always like to make their own.
Our Menu,
Dinners
Cherry Skillet Chicken, Salad and Fruit
Pancakes, Eggs and Sausage
Tuna Patties, Rice, Vegetables and Homemade Tartar Sauce
Potato, Corn and Bacon Chowder, Salad and Fruit
Soft and Crisp Tacos, Refried Beans, Chips and Salsa
Teriyaki Chicken, Rice and Vegetables
Pizza and Salad
Lunches
Leftovers most days
Snack Type Lunch, crackers, lunchmeat, fruit and vegetables
Burritos, Chips with Salsa and Fruit
Breakfast
Toast and Eggs
Baked Maple Bars, Eggs and Sausage
Sausage Skillet with Toast
What's cooking at your house this week?

This post is linked up at Org Junkie