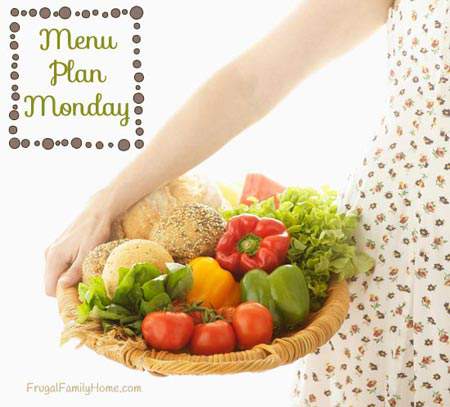 This week we are eating from the freezer. I have a good supply of pork chops from the pork loin I bought, so we will be having pan fried pork chops one night the week. We will also be having ham another night, since I still have some tucked away in the freezer from Easter.
The last time I bought a big pack of ground beef, I made a few packages of hamburger patties for the freezer, so they are on the menu this week too. I always make hamburgers with a batch of baked fries. It's my son's favorite meal.
One night we will be eating breakfast for dinner. I love making breakfast for dinner, its quick and easy and delicious too.
Here's What's Cooking at Our House This Week
Dinners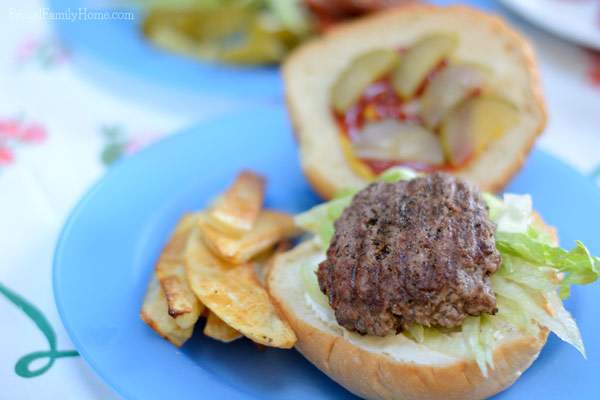 Hamburgers and Baked Fries
Ham Slices, Mashed Potatoes and Green Beans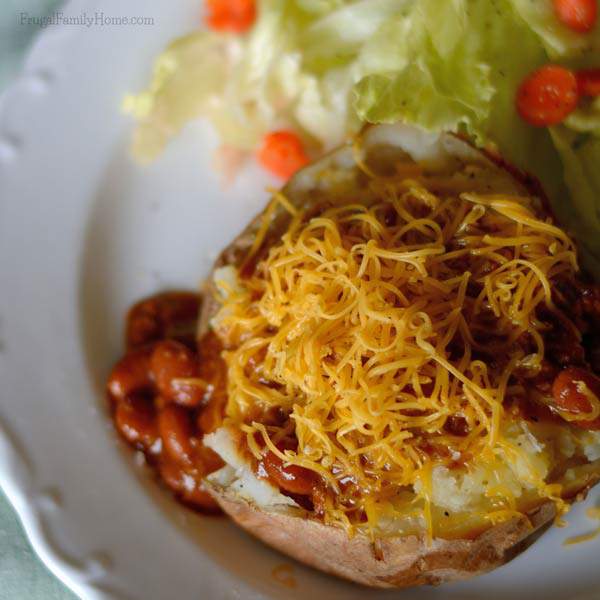 Chili Baked Potatoes, Salad, and Fruit
Tacos, Refried Beans, Salad, Salsa and Chips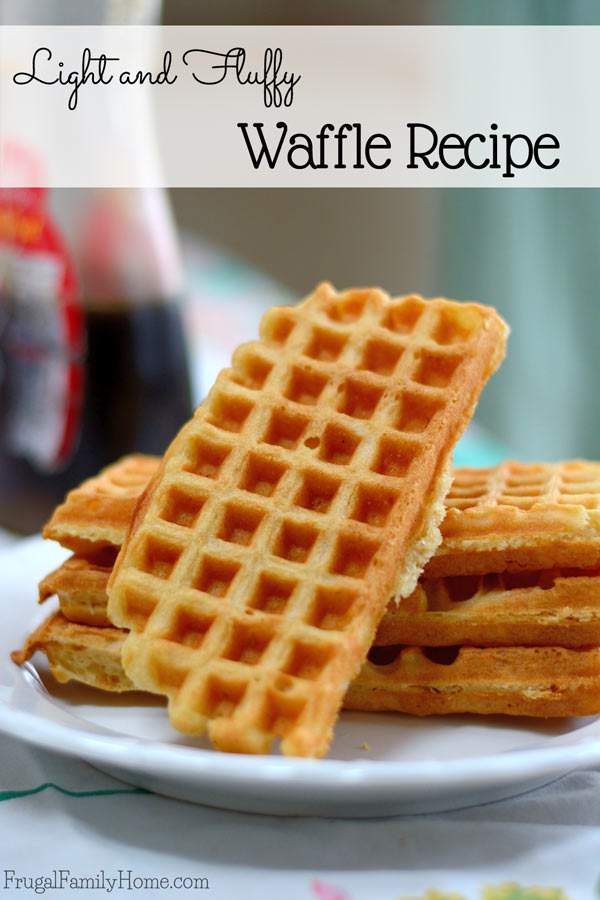 Waffles, Sausage, and Eggs
Pan Fried Pork Chops, Mashed Potatoes, and Salad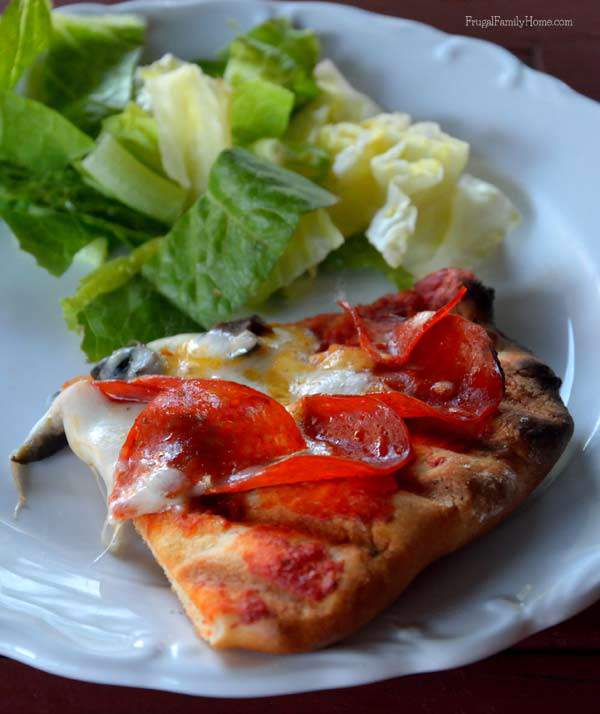 Pizza and Salad
Lunches
Leftover most days
Tortilla Wrap Sandwiches, Fruit, and Chips
Chicken Tender Sandwiches, Salad, and Fruit
Breakfast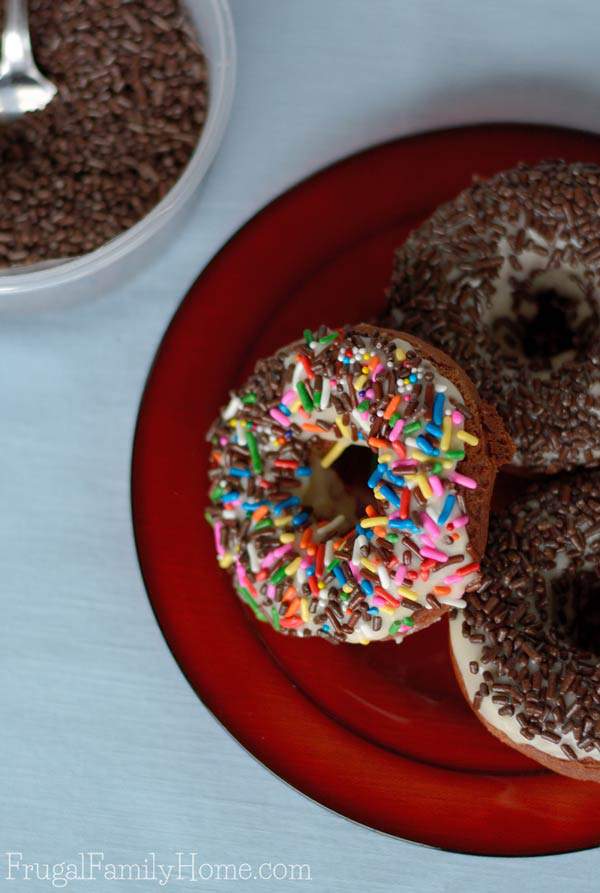 Toast, Eggs, and Oatmeal
Double Chocolate Baked Donuts, Eggs, and Sausage
Omelet, Hash Browns, and Toast
What's on your menu this week?

See more menu plans from past weeks.
Find more menu plan inspiration where I linked up at Org Junkie.