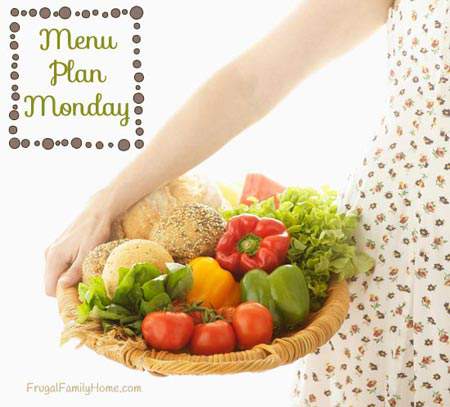 It's hard coming up with new things for dinner each night. That's why I love planning ahead. If I didn't menu plan I know I would be standing in front of the refrigerator each night about 4 pm and wondering what in the world am I going to feed my family.
Having a plan helps really helps me keep my family fed and we don't end up eating the same thing over and over again. 🙂
This week's menu has a few new recipes along with some easy family favorites. We are also trying a new recipe again this week, zesty potatoes and sausage. It looks like an easy but yummy recipe. I'll let you know how it turns out.
Here's what's cooking at our house this week
Dinners
Teriyaki Pork Chops (freezer meal) Mashed Potatoes, and Garlic Green Beans (you have to try this recipe from An Oregon Cottage it so good)
Southern Fried Tofu over Egg Noodles, Fruit, and Green Salad
Spaghetti with Meat Sauce, Salad, and French Bread
Beef and Celery over Egg Noodles with a Green Salad
Crock Pot Zesty Potatoes and Sausage, with a Green Salad and Fruit
Huevos Rancheros, Salad, Chips and Salsa
Grilled Thai Chicken Thighs, Rice, and Vegetables
Lunches
Leftover most days
Sandwiches, Cucumber Salad and Fruit
Hot Dogs, Baked Beans and Fruit
Breakfast
Toast, Eggs and Oatmeal
Cinnamon Twists, Eggs and Sausage
Omelets, Hash Browns and Toast
What's on your menu for this week?

See more menu plan inspiration at Org Junkie