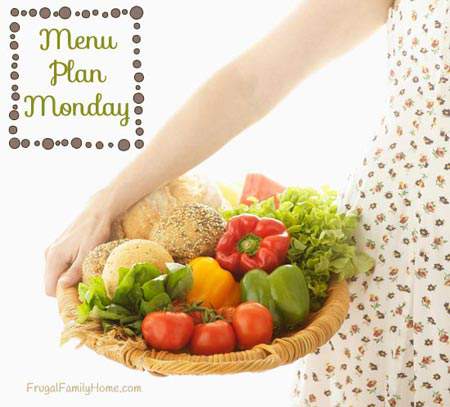 Wow! It's already the end of September. This month really flew by for me, how about you? Very soon it's going to be time to plan our holiday dinners. Hard to believe, but it's true.
But for now, we only have to think about this week's dinners.
My kids helped me plan the menu this week. My son picked the chili hot dogs and my daughter the tofu stir fry.
You can tell they definitely have different tastes. 🙂
One way we keep our grocery cost low is by making inexpensive meals. And I love making breakfast for dinner. It's less expensive and so easy to make too.
This week we have omelets on our meal plan.
I'm also making Herb Chicken Thighs. Now if eating thighs isn't for you, you can use the rub on any chicken you'd like. It's even yummy on pork chops.
We are also having a few family favorites, pizza and tacos. Scroll on down to see the full meal plan below.
What's some of your family's favorite meals?
Meal Plan for This Week
Dinners
Chef Salad with Homemade Croutons and Fruit
Chili Hot Dogs, Chips, Vegetables Stick and Fruit
Omelets, Hash Browns, Toast, and Fruit
Tofu Stir Fry with Rice
Herb Chicken Thighs, Mashed Potatoes and Green Beans
Pizza and Salad
Tacos, Refried Beans, Homemade Salsa and Chips
Lunches
Leftover most days
Sandwiches, Chips, and Fruit
Burritos, Chips and Salsa
Breakfast
Toast, Eggs and Oatmeal
Waffles, Eggs and Sausage
Apple Mini Muffins, Hash Browns and Toast
What's on your menu for this week?

Do you need help planning your menu?
Find my menu planning tips here with a free printable menu planner page and here for my frugal menu planning tips.
This post contains affiliate links. See my disclosure policy for more information.
Find more menu plan ideas at Org Junkie too.