Making meals at home doesn't have to be hard or time-consuming. Most of the time I cook all of our meals at home. We don't eat out too often. If we end up eating out, it's usually at lunch on the weekends, like after church or when our errands run a little longer than expected. To make it easier on me, I like to make simple easy meals.
Every now and then, I will make a meal that takes more time to prepare. But for the bulk of the meals we eat are pretty simple meals. By keeping many simple meals on our menu plan, it can make get dinner done more easily and we eat out a lot less. Even when I've had a busy day, it's not too much to make a simple meal for dinner.
What is Simple Easy Meals
I like to think of simple meals as meals that take a short time to make. Most of the meals I make for our family take 30 minutes or less of hands-on time. Most of that time is spent preparing the ingredients for the dish.
Also, simple meals are meals that don't take too many ingredients. Most of the simple meals I make have around 5 ingredients some have a few more, but they never take too much time to prepare.
Use the Oven or Crock Pot
Meals that can be baked or prepared in the crock pot can be really great when you need to be doing something else right around the time you usually make dinner. I love to get all the ingredients into the crock pot in the morning and know dinner will be ready when we are ready to eat.
My favorite dish to make in the crock pot is a roast. Whether it's beef roast or pork roast, they alway turn out so tender and delicious. They are easy to make too. I just place the roast on sliced onions, sprinkle with seasonings, add in potatoes and carrots and dinner is under way.
If you don't want to use the crock pot you can always use the oven to roast dinner or make a casserole dish. Add seasoned chicken to an oven safe pan. In another baking dish pile in a few potatoes and other root vegetables and sprinkle with salt and pepper, then drizzle with oil. It makes a quick dinner with very little hands on time. Freeing you up to do other things while dinner cooks. Add a salad and dinner is served.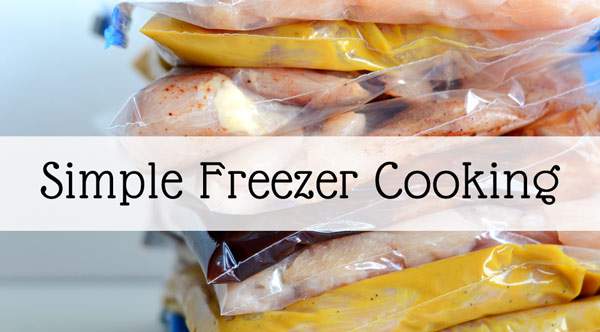 Simple Freezer Cooking
Another way I save time in the kitchen when preparing dinner is to prepare meat packs ahead of time. I will purchase a good amount of meat, chicken, pork, or beef and prepare meat packages for the freezer. I purchase chicken from Zaycon Fresh and then package it for the freezer in marinades all at once. Having the meat packages just waiting for me in the freezer makes getting dinner done quick.
To make meat packs, I usually add the cut up meat or portioned meat to a zipper bag and add the marinade with it. Then freeze. When I'm ready to prepare the meat for a meal, all I need to do is thaw the meat pack and cook. The rest of the meat prep is already done. If you are looking for a few recipes you can find chicken freezer recipes here and pork loin recipes here. Along with videos on how I prepare the meat packs for the freezer.
Our Favorite Simple Easy Meal is Breakfast for Dinner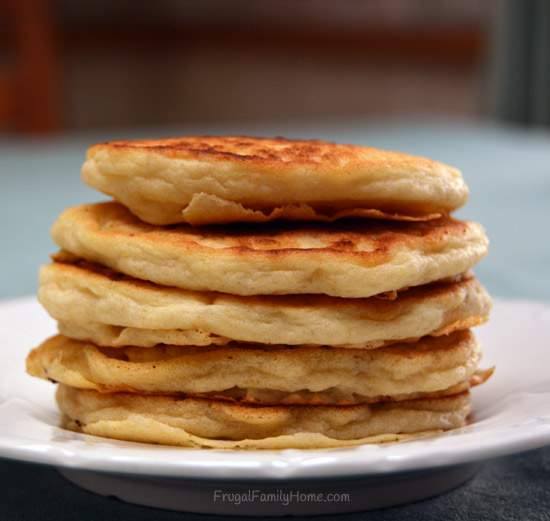 Our favorite simple dinner has to be breakfast. I love how easy it is to make and my whole family loves it too. We make pancakes, waffles, omelets, and muffins for our breakfasts for dinner. It's so quick and easy too.
Here're a few ideas and recipes for simple easy meals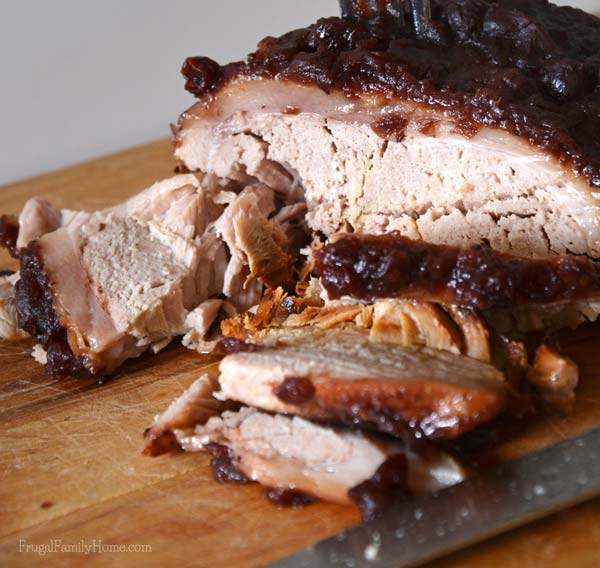 Crock Pot Cranberry Pork Roast, Baked Sweet Potato, and Salad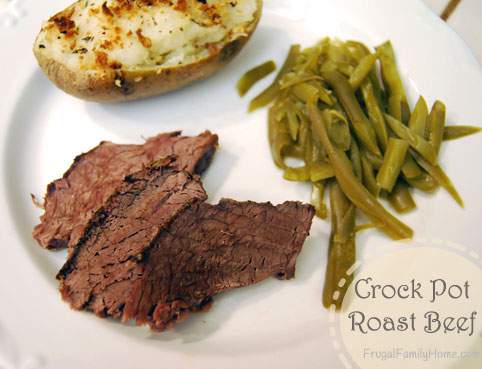 Crock Pot Beef Roast, Potatoes (roast in the crock pot with the roast), Green Beans and Quick Dinner Rolls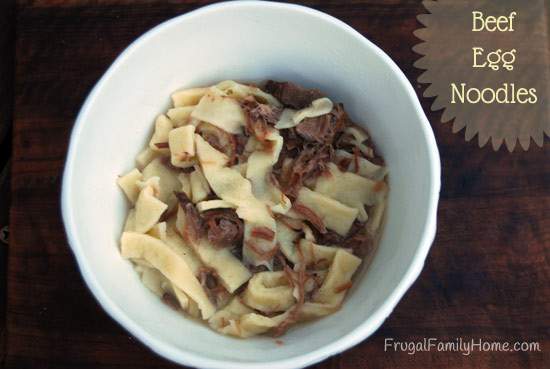 Leftover Beef Roast used in Beef Noodles, Salad, and Fruit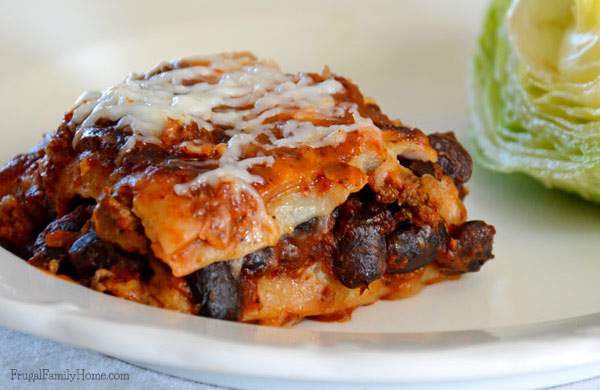 Crock Pot Beef and Bean Enchiladas, Salad, and Fruit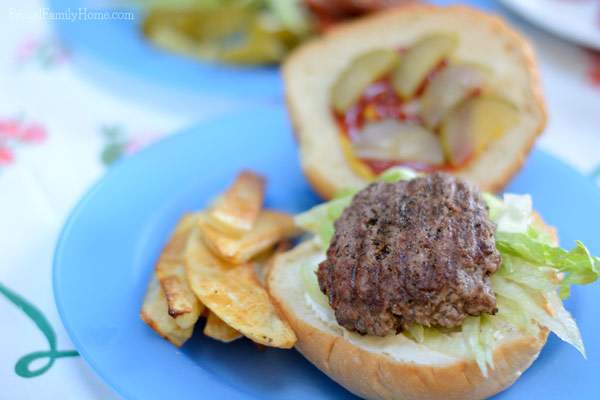 Hamburgers (grilled or pan cooked), Baked Fries, Coleslaw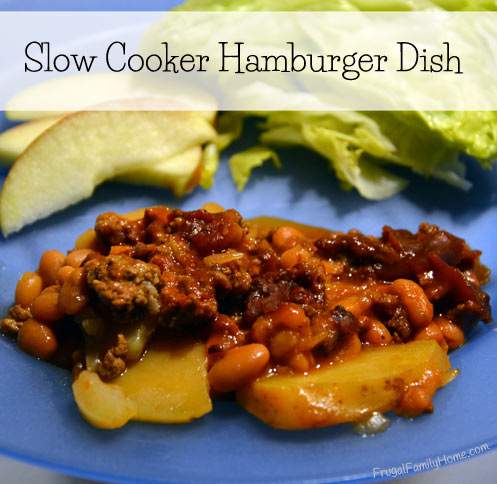 Slow Cooker Hamburger Dish, Salad, and Fruit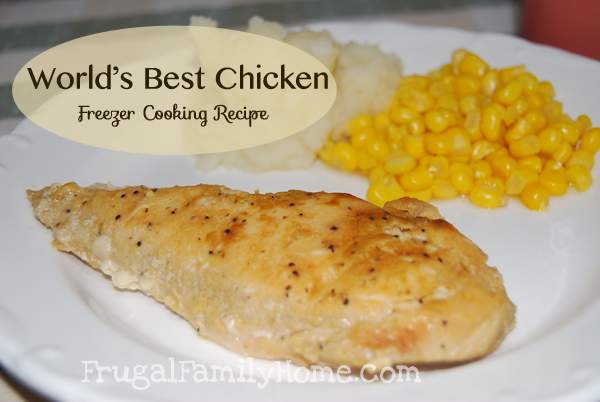 World's Best Chicken (from freezer pack), Mashed Potatoes, and Green Beans
What's your favorite simple meal to make for your family?
[signoff]
PS. need a printable menu planner? Go here to download one for free.
See more Frugal Simple Living posts by following this link.
Find more menu plans in my past menu plans or at Org Junkie.