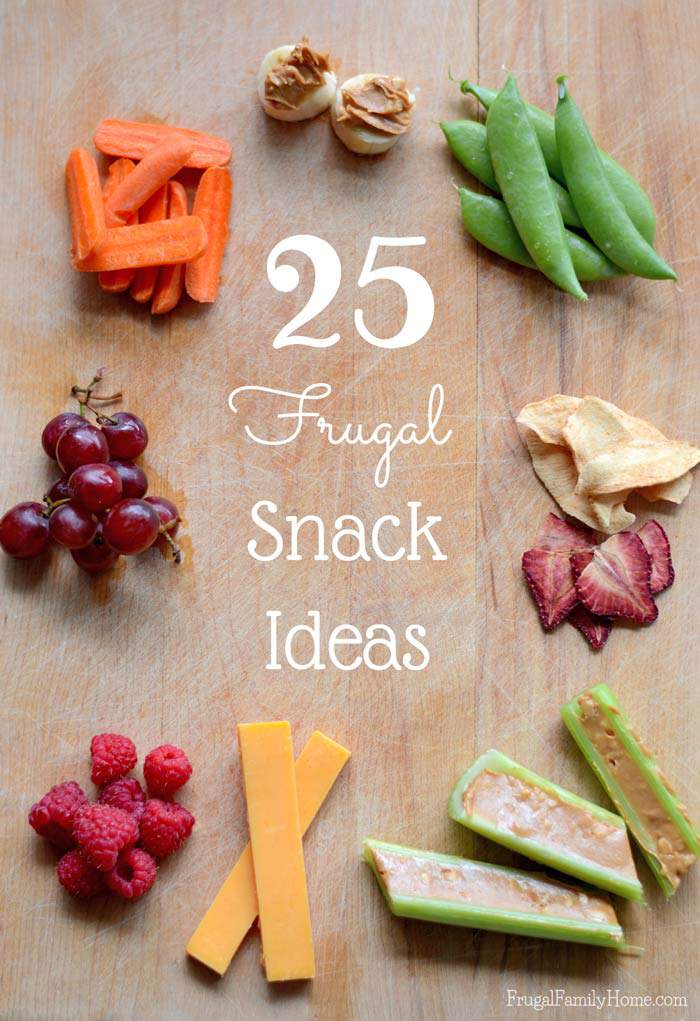 I know my kids love to snack. It's easy to grab a bag of chips and let them munch on those. But that kind of snacking can quickly get expensive. Did you know that potato chips work out to be $2.52 a pound even for the store brand? Purchase the national brands and it can be so much more.
To keep our budget in line, I like to make snacks at home for the kids and have them ready to go for the day. When they are hungry, they can grab something for themselves. I got into this habit, of making snacks ahead, when my daughter was little.I think it has really saved us money over the years.
We even have containers for when we will be going out and about, so we can take a few of our homemade snacks with us to avoid eating out or stopping at the drive through for a snack.
With summer here, you might need some inexpensive snack ideas for your kids too. Since those kiddos are home all day and they are bound to say, "Mom, I'm hungry." These snacks are not only great for kids, but also for us adults too.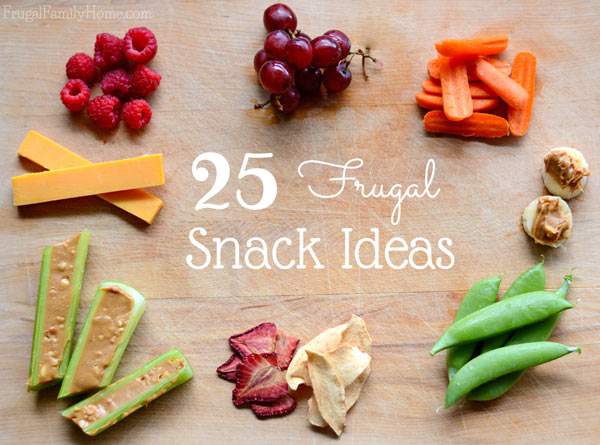 Below you will find 25 easy to make frugal snack ideas. The baked items could easily be made when you have more time and tucked away into the freezer. Making keeping snacks on hand for the summer super easy. Who want's to be slaving away in the kitchen when it's so nice out?
25 Frugal Snack Ideas
Hard Boiled Eggs
Apple Slices with Peanut Butter
Frozen Grapes
Cheese Sticks
Banana Slices with Peanut Butter
Sliced Cucumbers with Homemade Ranch Dressing
Dried Fruit
Celery with Peanut Butter
Lunchmeat and Cream Cheese Roll Ups
What's your family's favorite snacks? I know all of these mentioned above my family loves. But maybe your family has a favorite too. I'd love to have you share it in the comments below.
If you like this post or know someone who would, please be sure to share it. Thanks so much!
Subscribe and you'll get Recipes
sent right to your inbox!
Click the button below and fill out the form.