If your kids haven't finished school for the summer yet, they will soon. We finished our homeschooling for this year a few weeks ago. But we will be doing some learning over the summer, at a much more relaxed pace than during the school year.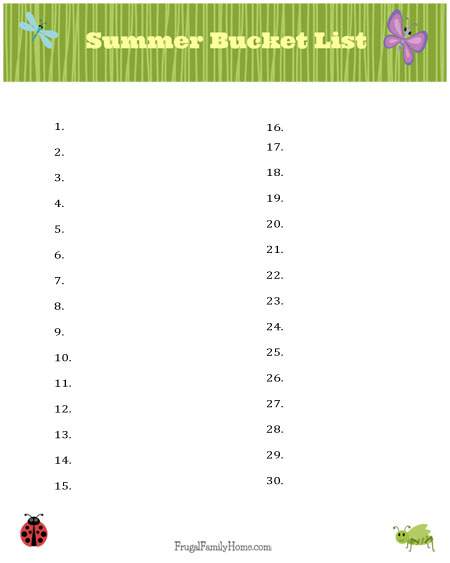 To make sure we get to do all the fun stuff we want to this summer, we decided to make a summer bucket list. We filled our summer bucket list with inexpensive fun things to do. I let the kids help me decide what was going to be on our summer bucket list. We came up with a list of 40 items. We had to use the back of the printable to get them all to fit.
Here's what's on our bucket list this year,
Free Printable Summer Bucket List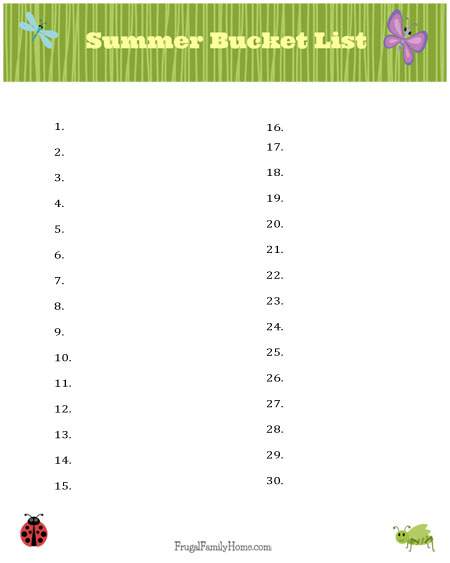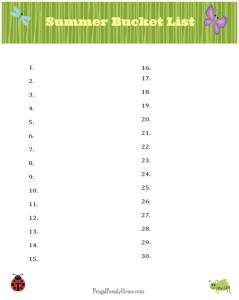 If you want to make your own summer bucket list, I created a printable you can use. Just click on the image above and you'll be able to download the sheet. Then just print it and add all the fun summer things you and your family want to do. 🙂
What's something you will be adding to your bucket list for this summer?
If you love free printables be sure to follow my free printable board on Pinterest. That's where I share the free printables I make along with others that I find.