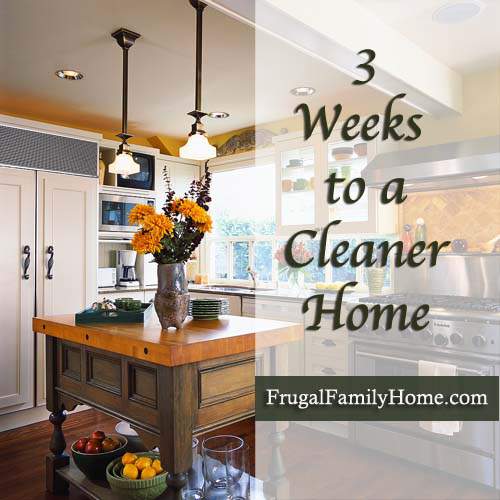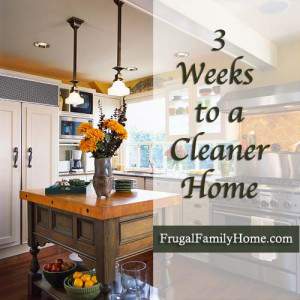 I am getting close to the end of this series. I am really happy with the progress I am making. The house is looking so much better now. I worked on my family room today. This room is the most cluttered room in our house. We did get some new bookshelves and got the books put away in them which has helped.
This room gets so dusty. I don't really know why it builds up so much in this room but I definitely need to dust more often in this room than any other room in our home. There was a fine white dust on everything. I first thought I could vacuum it up but it became apparent it would need to be wiped up with a wet rag. So that it what I used to get everything clean.
I also moved all the furniture and vacuumed under the furniture. I was pleasantly surprised not to find too much under the furniture. Here are the before and after photos.
Before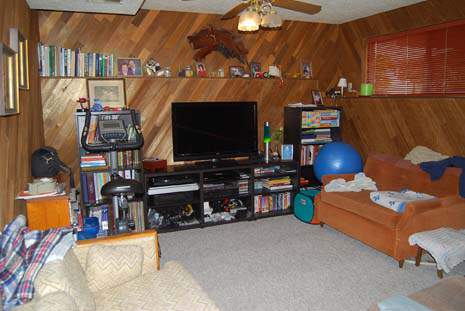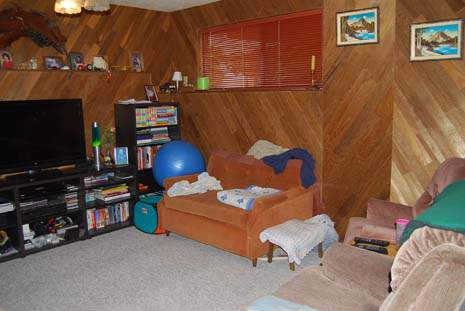 After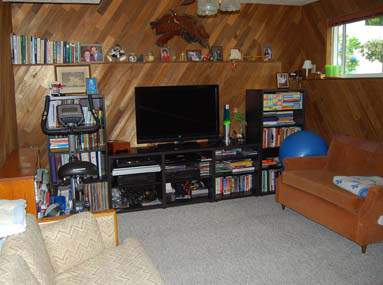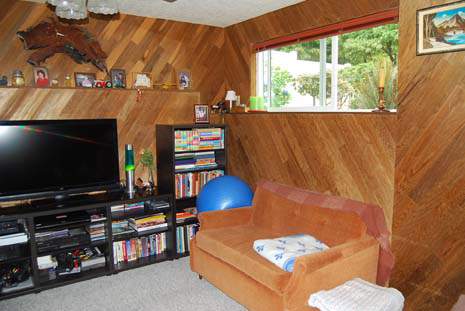 The room to me seem so much brighter now that all the dust is up and gone. I organized a few things in the bookshelves and put a few things away that didn't belong.
Tomorrow
I saved the easiest to do room for last. This room is our spare bedroom. It is the easiest because it is only used about once a month I will just need to clear out the clutter and clean.
To do list
Remove items to donate
Remove any clutter
Dust furniture and window sill
Vacuum the carpet
Clean spots off carpet
Did you do any cleaning today? Share with me the cleaning you did in the comments.
[signoff]
More Posts in this Series
3 Weeks to a Cleaner Home
3 Weeks to a Cleaner Home Day 1, Dining Room
3 Weeks to a Cleaner Home Day 2, Living Room
3 Weeks to a Cleaner Home Day 3, the Entry
3 Weeks to a Cleaner Home Day 4, Hallways and Stairs
3 Weeks to a Cleaner Home Day 5, Laundry Room
3 Weeks to a Cleaner Home Day 6, Refrigerator
3 Weeks to a Cleaner Home Day 7, Pantry Cupboards
3 Weeks to a Cleaner Home Day 8, Kitchen Counters
3 Weeks to a Cleaner Home Day 9, Master Bedroom
3 Weeks to a Cleaner Home Day 10, The Bathroom 
3 Weeks to a Cleaner Home Day 11, Daughter's Room
3 Weeks to a Cleaner Home Day 12, Son's Room
3 Weeks to a Cleaner Home Day 13, Downstairs Bathroom