Our winter here has been a cold one. With more snow and ice than we've had in years. All this cold weather has us craving comfort foods.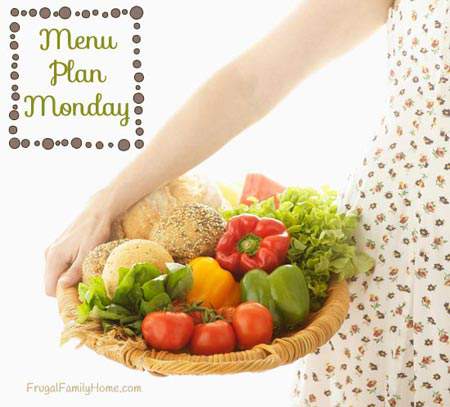 Some of the links in this post are my referral links. When you purchase through them I can make a little money at no extra cost to you. Thanks for your support in this way. 
On this week's meal plan, we have one of our favorite comfort foods, beef stew. This beef stew is easy to make in the slow cooker. The flavor builds as it cooks to a perfect yummy comfort food dish. I'm pairing a batch of homemade biscuits and a salad to make a complete meal.
We will be eating ham and chicken from the freezer this week. I try to keep rotating through our freezer meals regularly. The ham is leftover from our Christmas dinner and the chicken I prepared for the freezer with my last Zaycon Fresh chicken order.
Our last two meals are super simple and inexpensive to make. We love breakfast for dinner and this week it's fluffy and light vegan pancakes. I like to make sure we eat fish every once in a while and tuna and salmon patties are our favorite way to enjoy fish.
I found a great deal on canned salmon a while back so we have a good supply on hand to make salmon patties for a while.
What's cooking at your house this week?
Here's what's on our Comfort Foods Meal Plan,
Dinners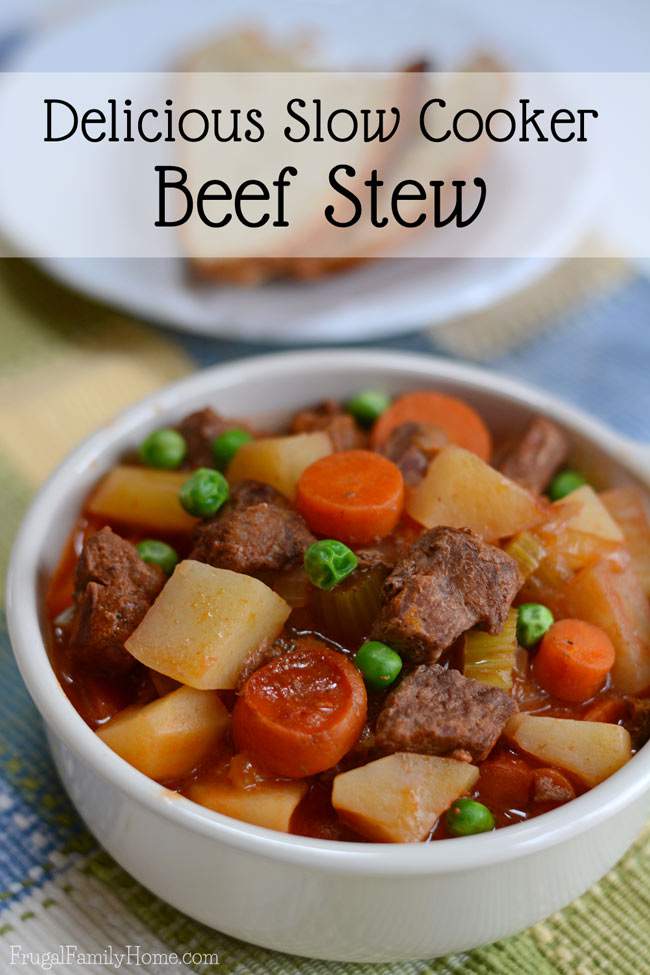 Beef Stew, Salad, and Biscuits
Chicken Mushroom Noodles, Salad, and Fruit
Ham, Potatoes, and Green Beans
Cheeseburger Skillet, Salad, and Fruit
Yakisoba Noodles, Salad, and Fruit
Pancakes, Sausage, and Eggs
Salmon Patties, Rice, Tartar Sauce, and Broccoli
Lunches
Leftovers most days
Beef and Bean Burritos, Chips and Salsa
Grilled Ham and Cheese Sandwiches, Chips, and Fruit
Breakfast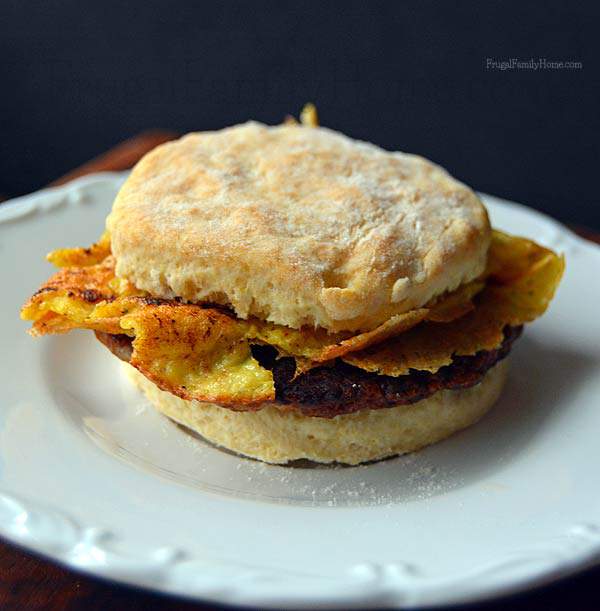 Toast with Eggs
Omelets, Hash Browns, and Toast
Sausage Breakfast Sandwiches and Fruit
[signoff]

Do you need help planning your menu? Find my menu planning tips here with a free printable menu planner page and here for my frugal menu planning tips.
Find more menu plan ideas at Org Junkie too.