Is this year your year to start meal planning? I know meal planning has saved our dinner so many times. Without a plan, it would be hard for me to get dinner done.
At first, it may seem hard to come up with ideas for dinner. That's why I share our meal plan each week. If you want a few ideas for dinner scroll down to see what's cooking at our house this week.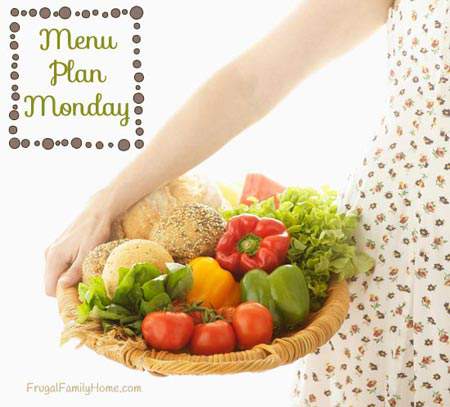 As I was typing up our menu to share I realized how unimaginative I was this week with our side dishes.
I guess it didn't dawn on me until I was writing this post that we are having salad and fruit as our side dishes for most of our dinners this week.
At least, I can wash and prep the salad ahead of time, early in the week and be set. 🙂
I'm making one of our favorite slow cooker meals, it's cranberry pork roast. It's simple to make but fancy enough for a holiday dinner.
We'll also be having what I call grandma's pork chops. I'm not sure how this recipe was created but my great grandma used to make it all the time.
It uses leftover pickle juice as part of the sauce. And it is so good. So don't throw away your pickle juice and give that recipe a try, I'm sure you'll love it.
Here's our full meal plan for this week,
Dinners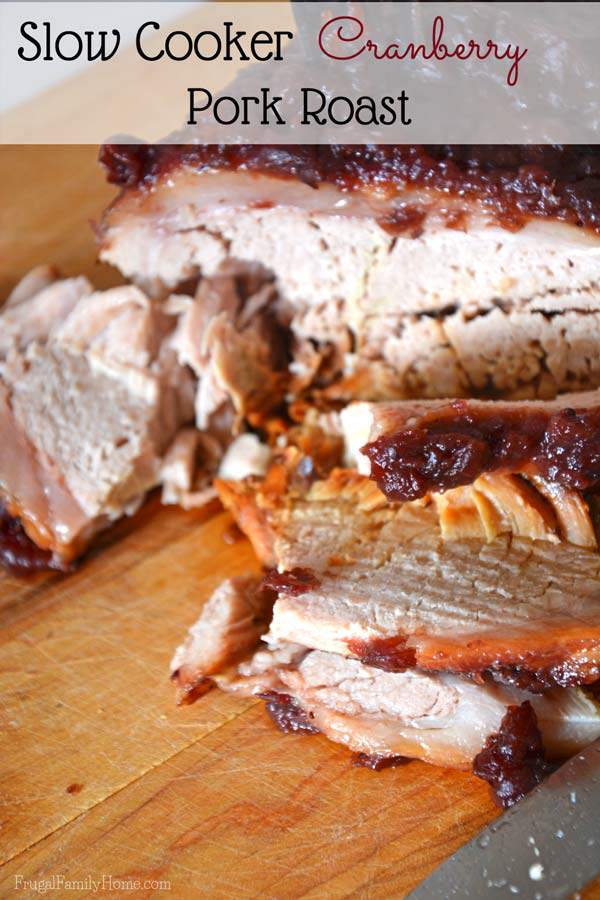 Cranberry Pork Roast, Mashed Potatoes, and Salad
Chicken Egg Noodles (from a freezer chicken soup kit), Salad, and Fruit
Easy Hamburger Dish, Salad, and Fruit
Mushroom Chicken over Egg Noodles, Salad, and Fruit
Grandma's Pork Chops, Roasted Potatoes, and Salad
Herb Rubbed Chicken, Mashed Potatoes, and Green Beans
BBQ Meatballs, Mashed Potatoes, and Green Beans
Lunches
Leftover Most Days
Soup and Sandwich
Make our Own Lunchables with Fruit
Breakfasts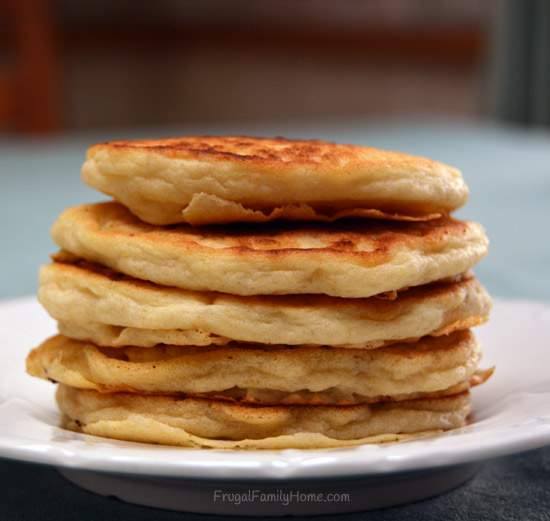 Toast and Eggs
Pancakes, Eggs, and Sausage
Waffles, Eggs, and Sausage
I would love to hear what's cooking at your house this week! Please scroll down and leave me a comment with your menu plan below.

Do you need help planning your menu? Find my menu planning tips here with a free printable menu planner page and here for my frugal menu planning tips.
This post contains affiliate links. Thanks for your support.
Find more menu plan ideas at Org Junkie too.