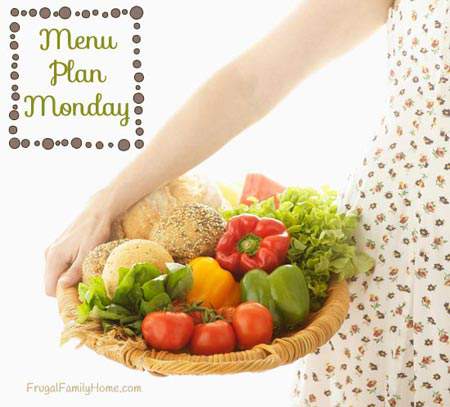 This week, I'm sharing about a new recipe we tried last month. The glazed pork chops recipe pictured below is a keeper. It turned out great, and now we have a new way to enjoy the pork chops I make from the pork tenderloin from Costco.
We will also be having chili potato bar again this week. Our whole family loves that meal and we just don't get tired of it. Plus I have chili just waiting in the pantry to be eaten, so why not use it in one of our favorite meals.
I was a little more inspired when planning our lunch this week, but not by much. I found a package of hot dogs in the freezer, so they went onto our lunch menu along with grilled sandwiches.
Waffles are on our weekend menu too. My son often requests muffins or waffles. They are two of his favorite breakfasts and the rest of the family loves them too.
Here's what's cooking at our house this week
Dinners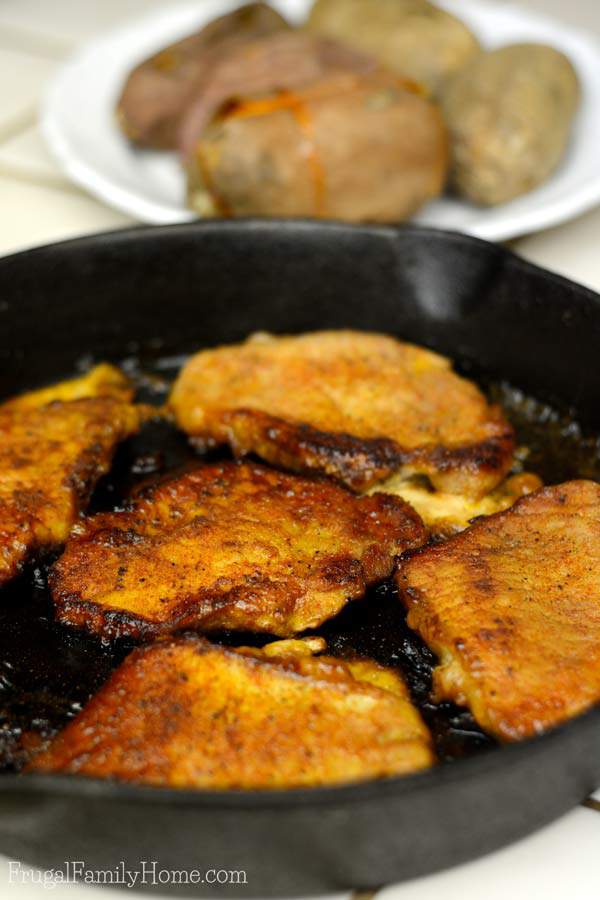 Glazed Pork Chops, Mashed Potatoes, and Salad
Huevos Rancheros, Fruit, and Salad
Herb Rubbed Steak, Twice Baked Potatoes, Rolls, and Salad
Salmon Patties, Rice, Vegetables, and Homemade Tartar Sauce
Pan Fried Steak, Mashed Potatoes, and Green Beans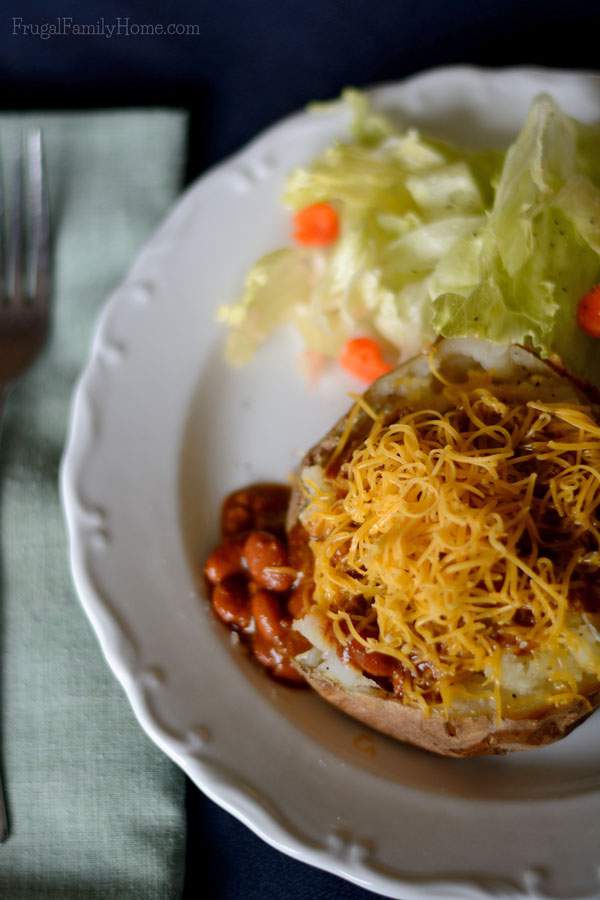 Chili Potatoes, Salad, and Fruit
Thai Chicken Thighs, Rice, and Vegetables
Lunches
Leftover most days
Hot Dogs, Baked Fries, and Fruit
Grilled Sandwiches, Chips, and Fruit
Breakfast
Toast, Eggs and Oatmeal
Toast, Hash Browns, Sausage, and Eggs
What's on your menu for this week?

See more menu plan inspiration at Org Junkie