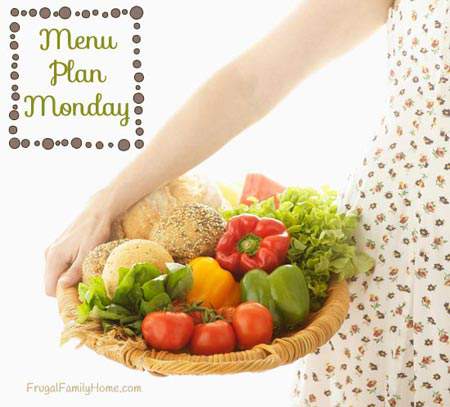 I don't know about you, but when the weather turns cooler, I love to have a hot bowl of soup or stew.
This week I have planned to make a couple of our favorite soups. We will be having Corn, Potato Chowder with Bacon. That little bit of bacon makes it so good. But if your not a fan of bacon you can leave it out.
I'll also be making some beef noodles this week. Or maybe we will use the chicken kits I have in the freezer and have the chicken version instead.
Either way, homemade noodles are always a hit. I love the tender fresh made noodles nestled down in the homemade broth, with little bits of meat here and there. Makes me warm just thinking about it.
Here's what's cooking at our house this week
Dinners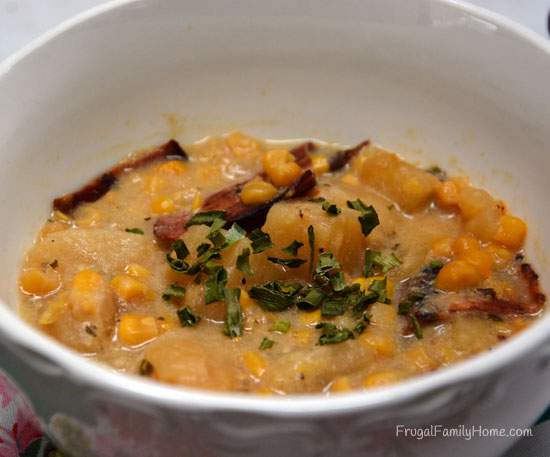 Corn, Potato and Bacon Chowder, Salad, and Fruit
Garlic Pork Roast, Roasted Vegetables, and Salad
Pork Taco's (with leftover Pork Roast), Refried Beans, Chips and Salsa
Chicken Artichoke Casserole, Egg Noodles, and Salad
Salmon Patties, Rice, Homemade Tartar Sauce, and Vegetables
Sweet Asian Chicken, Rice, and Stir Fry Vegetables
Easy Crockpot Steak Meal and Salad
Lunches
Leftover most days
Soup and Sandwiches
Homemade Beef Noodles with Vegetable Sticks
Breakfast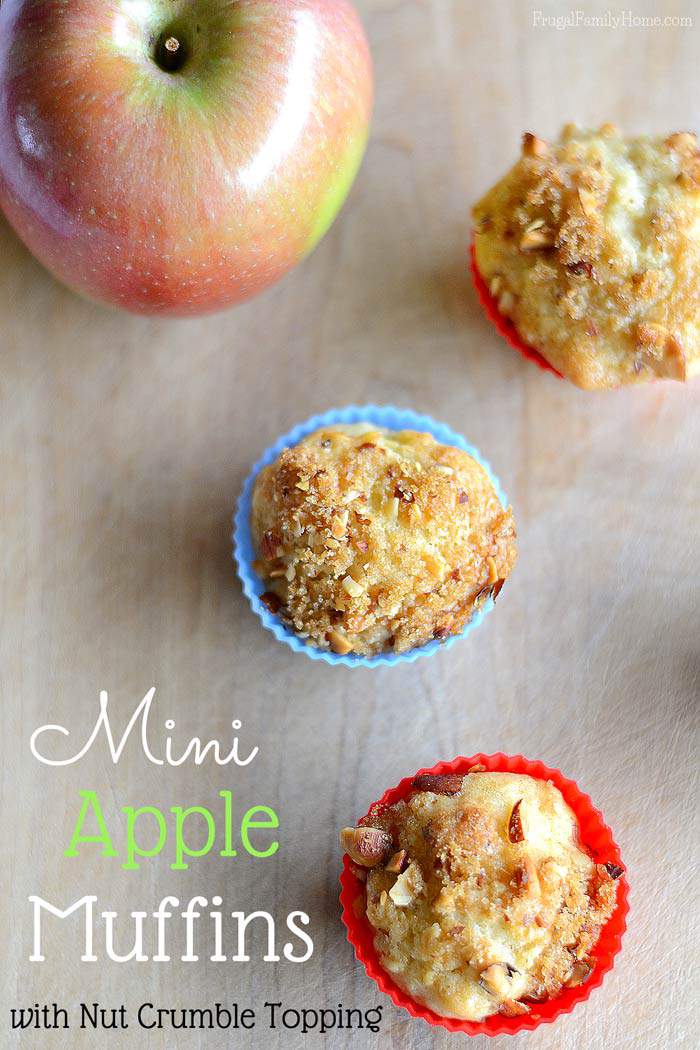 Waffles, Bacon, and Eggs
Toast, Eggs, and Oatmeal
Apple Muffins, Eggs and Sausage
What's cooking at your house this week?

Do you need help planning your menu? Find my menu planning tips here with a free printable menu planner page and here for my frugal menu planning tips.
This post contains affiliate links. Thanks for your support.
Find more menu plan ideas at Org Junkie too.