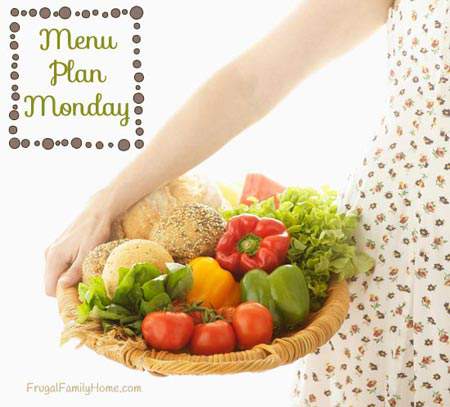 I'll be making quite a few of our favorite recipes this week. The artichoke chicken is one we all love but I often forget to include it on our menu plan.  I'm also making a pork roast this week. I'm hoping to stretch it into two meals.
Our Menu,
Dinners
Artichoke Chicken over Egg Noodles with Salad
Teriyaki Meatballs, Rice and Stir Fry Vegetables
Crisp and Soft Tacos, Refried Beans and Chips with Salsa
Grandma's Pork Chops, Roasted Vegetables and Fruit
Cranberry Pork Roast, Baked Potatoes and Salad
Cranberry Pork Roll Ups, Vegetable Sticks and Fruit
Ground Beef Mongolian, Rice and Stir Fry Vegetables
Lunches
Leftovers most days
Sandwich and Chips
Chicken Nugget Sandwiches, Chips and Fruit
Breakfast
Toast and Eggs
English Muffins, Eggs and Sausage
Pancakes, Eggs and Sausage
What's cooking at your house this week?

This post is linked up at Org Junkie