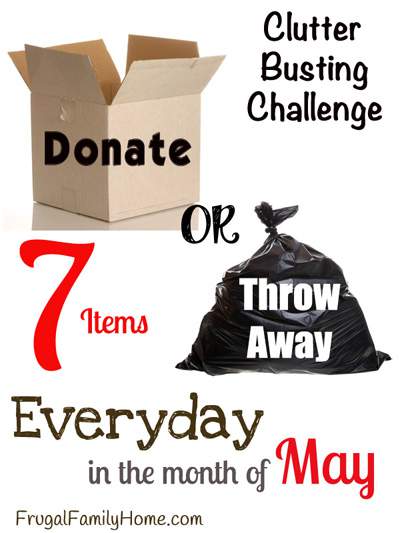 Clutter Busting Challenge Day 22
Today is the last day of the challenge. My home is a lot lighter on clutter, which makes me very happy. Today I worked in my downstairs guest bedroom closet. It has a lot of odds and ends in it and in general is just messy. In this closet I found two old laundry hampers. Now I remember placing them in that closet, thinking I might need these for something someday. But they just sat there for over a year so they will be going.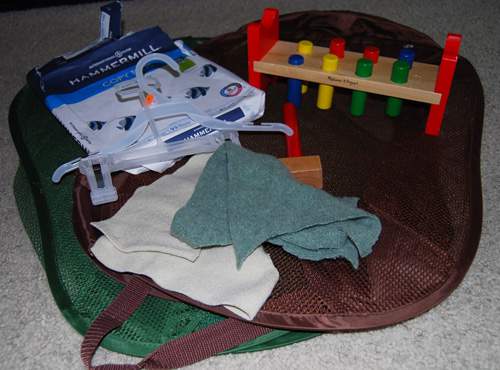 I also found an old hanger, an old toy of my sons, more paper clutter and a few fabric scraps from a recycled project I did. I have learned that I don't need to keep all these small pieces of fabric as they generally just don't get used, so I am parting with them too.
What did you find while doing your clutter busting today? 
[signoff]
Read More Posts in this Series
Clutter Busting Challenge Intro
Clutter Busting Day 1
Clutter Busting Day 2
Clutter Busting Day 3
Clutter Busting Day 4
Clutter Busting Day 5
Clutter Busting Day 6
Clutter Busting Day 7
Clutter Busting Day 8
Clutter Busting Day 9
Clutter Busting Day 10
Clutter Busting Day 11
Clutter Busting Day 12
Clutter Busting Day 13
Clutter Busting Day 14
Clutter Busting Day 15
Clutter Busting Day 16
Clutter Busting Day 17
Clutter Busting Day 18
Clutter Busting Day 19
Clutter Busting Day 20
Clutter Busting Day 21
What I learned from the Clutter Busting Challenge