Making meals, especially dinner, can be hard. You look through your cupboards; you search the recipe box to figure out what's for dinner tonight. It all takes so much time.
Am I right?
I know coming up with those meal ideas is so hard. But I can help with this list of dinner ideas for you.
A list of easy meals and somewhat healthy meals. These easy dinner ideas take little time, so they are perfect for busy weeknights.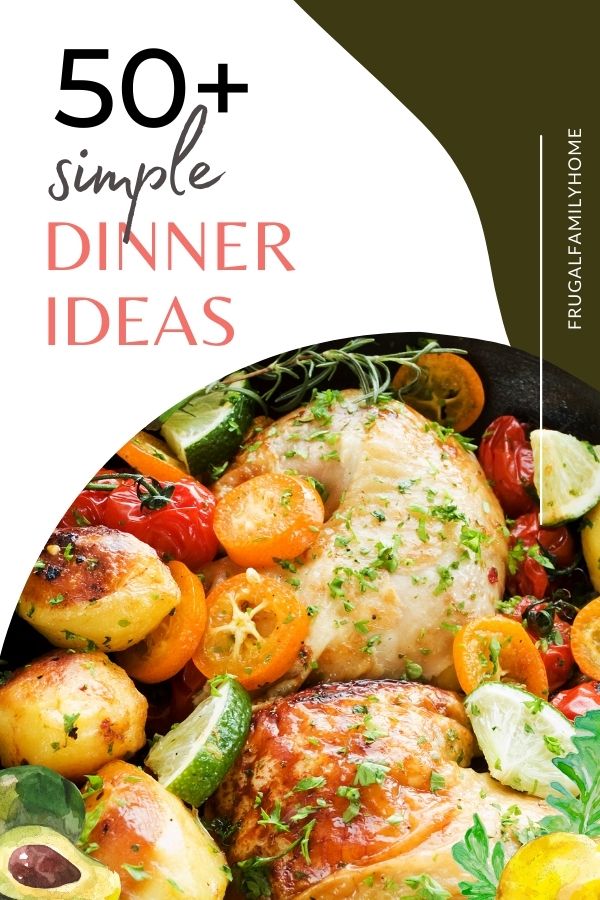 Since these meal ideas are some of our favorite meals, I know your whole family will love them.
The best part is all you have to do is pick what looks good and add it to your weekly meal plan.
So let's get to the list of easy dinner recipes so you can get to planning your meals.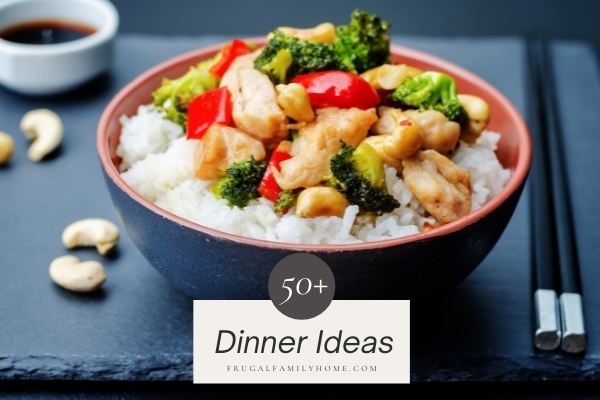 List of Dinner Ideas, 55 Easy Dinner Recipes
This list is organized by the main ingredient so you can easily find a recipe to make with the ingredients you have.
The other ingredients you'll need are all simple ingredients you can easily find at the grocery store. No weird hard to find ingredients in these easy family dinner ideas.
They are also budget friendly, most of them being around $2 a serving or less.
Want the printable list of 55 dinner ideas? Click the button below to get the digital pdf with the recipe links.
Easy Dinner Recipes for Chicken Breasts or Chicken Thighs
Chicken is a brilliant choice for dinner because it is less expensive than other main ingredients. You can regularly find it on sale so it's good to stock up on and have waiting in the freezer.
Most of these recipes you can use either chicken breasts or chicken thighs depending on your preference.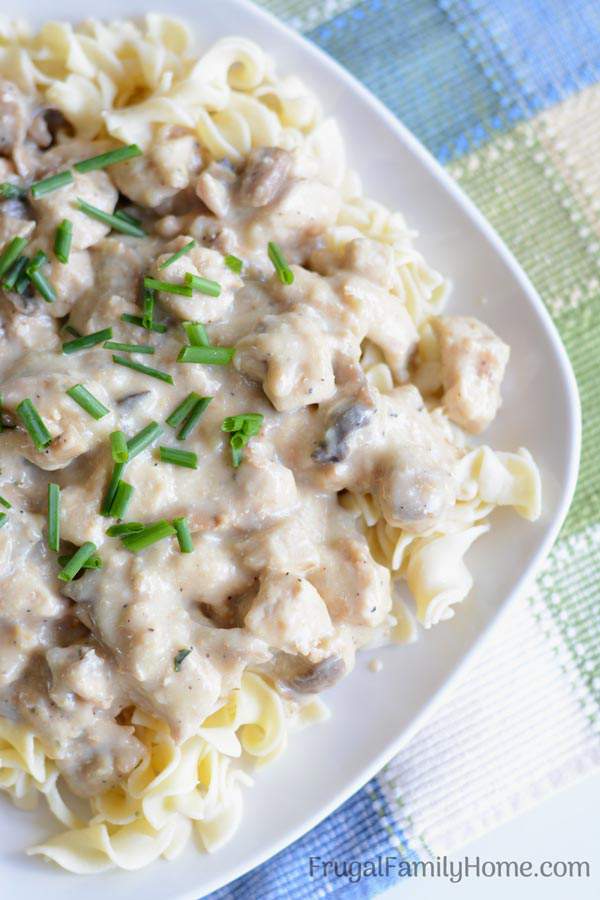 This easy recipe starts with diced chicken add in mushrooms and a creamy sauce all served over noodles. Sprinkle with parmesan cheese to finish it. It's a simple dish, but so good.
This is a freezer meal perfect for a busy day. Pull it out of the freezer and let it thaw. Then grill, broil, bake, or slow cook. It's really versatile and one of our favorite recipes.
This chicken meal is so good. You make the marinade and let it sit. Then when you're ready to cook, it's ready too. You can use any cut of chicken you like. Grill, bake, or broil it. This one can also be made into a freezer meal too.
Want to eat more vegetables, I hear you. Try this unique and delicious chicken stir-fry. It uses sugar snap peas with pineapple for a crunchy and sweet combination.
This is one of our favorite comfort meal recipes. It's a one pot meal that bakes in the oven. Start with a whole chicken. Add your vegetables and an incredible sauce. You'll have a one pot meal baked and ready to enjoy in no time.
This is a sheet pan chicken recipe that is so easy to make. You can even start with frozen chicken breasts. It's so nice that the vegetables and chicken together in one pan. Pair this sheet pan meal with rice or noodles. It will become a fast favorite or yours, I'm sure.
I made this recipe after having this sandwich where we used to eat out. It's so good and easy to make too. Great, if you want to grill the chicken or you can broil or bake the chicken too. It's a wonderful flavorful sandwich.
This isn't your average casserole. It's so good with the artichokes added. It starts out in the skillet to cook the chicken, then make the sauce in the skillet too. So only one pan and one baking dish is all that is needed.
This stir fry recipe is easy to make with its own homemade stir fry sauce. You can use fresh or frozen green beans, either will work well. Great for a day when you need a quick dinner.
This baked recipe really adds spice to your chicken thighs. Just season and bake. It's really that easy. Since it bakes in the oven, you can roast potatoes so your side dish will be done too.
Can you ever have enough stir fry recipes?! I don't think so and this one is unique. It has a wonderfully flavored sauce with coconut and peanuts. You won't miss takeout when you make this for dinner.
This is the perfect chicken dish to make when you've forgotten to thaw the chicken. No problem cook it in the Instant Pot from frozen. And I have a trick to get the seasonings to stick to the frozen chicken breast so you don't have to eat plain pale white chicken.
This chicken recipe is a great way to use up leftover chicken. It's light and delicious with olive oil and lemon juice. And so quick to make only about 15 minutes total.
If you are looking for quick and easy chicken freezer meals, take a peek at this.
Quick Meals with Ground Beef
Ground beef is another great main ingredient if you are looking for time and save money. It cooks up quick and is regularly on sale too.
The best part is if you spend a little time browning it for the freezer, then you'll have cooked ground beef ready to go in any of these meals. It's such a big time saver. I always have pre-cook ground beef in the freezer.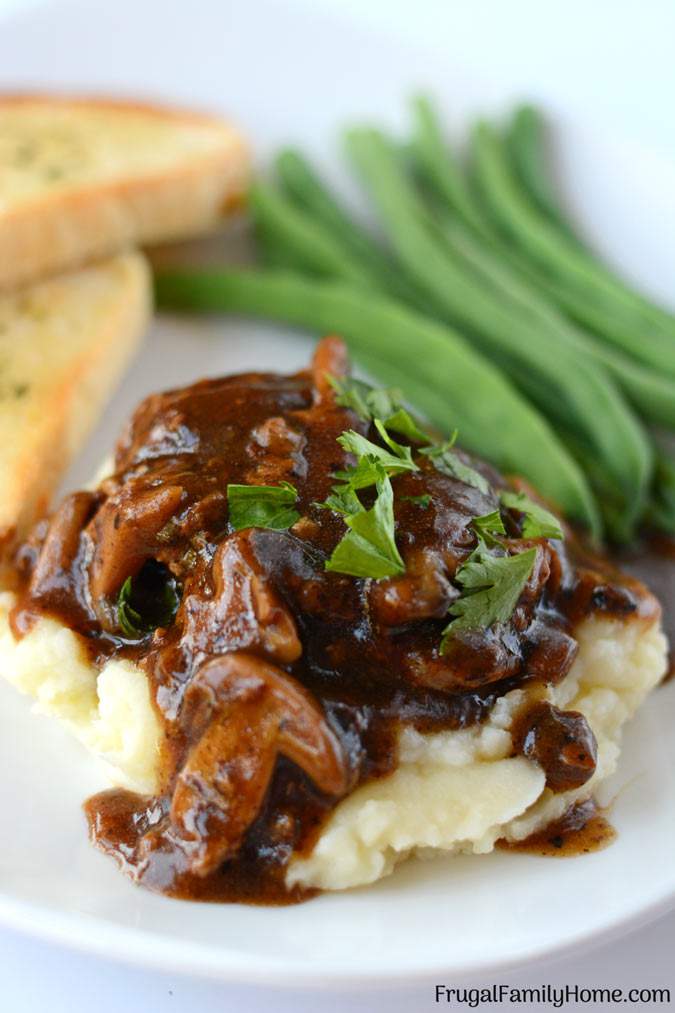 My family loves this recipe for Salisbury steak so much that I make the patties ahead of time for the freezer. So we can just thaw cook and eat. Pair this with creamy mashed potatoes and you have a wonderful comfort food meal.
Slow Cooker BBQ Burger Steaks
To make this recipe, you make the patties from the Salisbury steak recipe above. Brown them and place the browned patties into the slow cooker. Mix a cup of barbecue sauce with a cup of ketchup. Pour over top and cook on low for 4-6 hours. Everyone raves about this recipe and it's so simple to make.
This is all the ingredients for a taco on top of a bed of Mexican rice made with homemade taco seasoning. You can add bell peppers to the rice too if you like. How can you go wrong with that combination?!
Think of this recipe as Mexican lasagna. It's enchiladas made by layering them. We use black beans and cooked ground beef, but any leftover meat would work too.
Ever want lasagna but then you think of all the steps it takes to make it, you say forget it. Well, this recipe is for you. It's simple and easy to make in the crock pot. And you don't have to boil the noodles first. They cook right in the sauce. Give this recipe a try, it's a family favorite of ours.
This easy recipe and frugal. It costs about $.50 a serving and it's so good. Try this recipe the next time your budget is tight and you'll make it again and again because it's so good.
When you are tired with chicken but you want to make stir-fry to use up vegetables in the crisper drawer, this recipe is perfect.
This is yummy seasoned ground beef with carrots inside of a lettuce leaf. It's a light, healthy dinner everyone loves.
This slow cooker dish is one that you have to try. It's a yummy comfort food dinner made in the crock pot that's cheap too.
If you want to make homemade meatloaf, this is the recipe for you. It's so good. When my kids were little, there was something about meatloaf they didn't like. So what did I do? I make it into mini meatloaves and never heard another complaint again.
Spaghetti is an easy dinner that's quick to make. This pasta sauce recipe uses tomato sauce and a few other simple ingredients to make a tasty pasta sauce, add ground beef and you have a meal, everyone will gobble up.
Tacos and Burritos
Use 1 tablespoon of this homemade taco seasoning recipe with ground beef or chicken or steak. Cook up some refried beans and prepare the taco fixing. Let everyone assemble their own tacos and burritos for a quick and easy meal that doesn't require a trip to the drive-thru.
Sure, you could buy that boxed stuff. But this recipe is so much better and just as easy. And you won't go back to the boxed stuff again.
This is like the boxed mix, but better because it can be made dairy free if needed. And the flavor is so good. Much better than the boxed mix.
Soup is cheap to make and so filling. This meal idea is perfect in the winter or fall when it's cold. If you love tacos, you'll love this taco soup.
This meal idea is great when you have meatballs in the freezer. It's a unique sauce that differs from the classic Italian meatballs. Serve it with steamed or stir-fried vegetables and rice.
Another meatball recipe that has an Asian flair. Instead of meatballs with spaghetti again, try this recipe and watch it disappear.
This is a healthy meatball sandwich with grilled vegetables and a little cheese. Great for a quick dinner or lunch.
If you need a quick dinner, then this skillet chili recipe is perfect. If you start with frozen browned ground beef, it can be done really fast.
Quick Meals with Pork, Pork Chops, or Pork Tenderloin
Now let's move onto the pork recipes. Pork is another meat that is so good for dinner. You can save money by cutting your own pork chops from a pork loin. It's easier to do than you might think.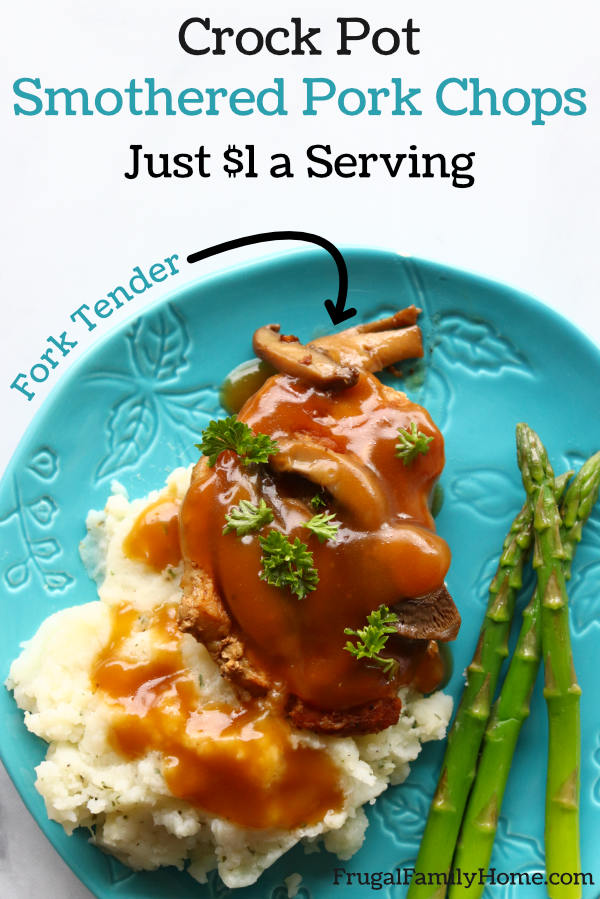 A tender and juice pork chop cooked with a mushroom gravy all in the slow cooker.
This is a great pork chop recipe when you forget to start the slow cooker. You can get this recipe done in the slow cooker start to finish in about an hour, really you can.
Bacon is so good and while you could make a classic BLT, why not turn it into a salad and make it a bit more healthy. Then you can feed good about eating your bacon.
This recipe is easy, but it takes a long while to roast. But the time invested will be rewarded the first time you take a bite of this tender pulled pork.
You don't have to make it on the grill, you can bake it in the oven. Be sure to get a big pork roast to make into pulled pork. It freezes really well. Then when you have a craving, just thaw, heat, and eat.
Sheet pan meals are so easy and simple to make. This one starts with sausage. Just prepare your vegetables, slice the sausage and pop it into the oven. Then relax while the whole dinner cooks by itself.
Roasts are always tender and delicious when cooked in the slow cooker, and this roast is no different. This recipe is fancy enough to serve company for dinner, but easy enough to make on a busy Tuesday. It's also a great holiday meal too. No one needs to know how easy it is to make.
Another slow cooker pork roast that is so good. If you love garlic, you'll love this roast. Even fancy enough for your holiday meal.
Grilled Pork Chops
Add this garlic herb seasoning or this all purpose seasoning to your pork chops and then grill until done. Either seasoning is so good with pork chops. And this makes for an easy dinner too.
This recipe is like fried chicken but with pork chops and a lot easier to make, too. I make it repeatedly because our family loves it so much.
This chowder has bacon in it. Do I really need to say more? It's a delicious soup perfect for those cold winter months.
We love this easy to make cheesy potato and ham dish. You can use leftover ham so it won't go to waste. Perfect way to use up your Easter or Christmas ham.
Ok, my hubby is the one who loves split pea soup, me not so much, but I do like this recipe. I hope you will too. You can make this one with sausage or ham.
Beef Dinner Ideas
Sometimes you need a break from ground beef and would rather have a steak. I stock up when steaks are on sale and we enjoy the meals as often as we can.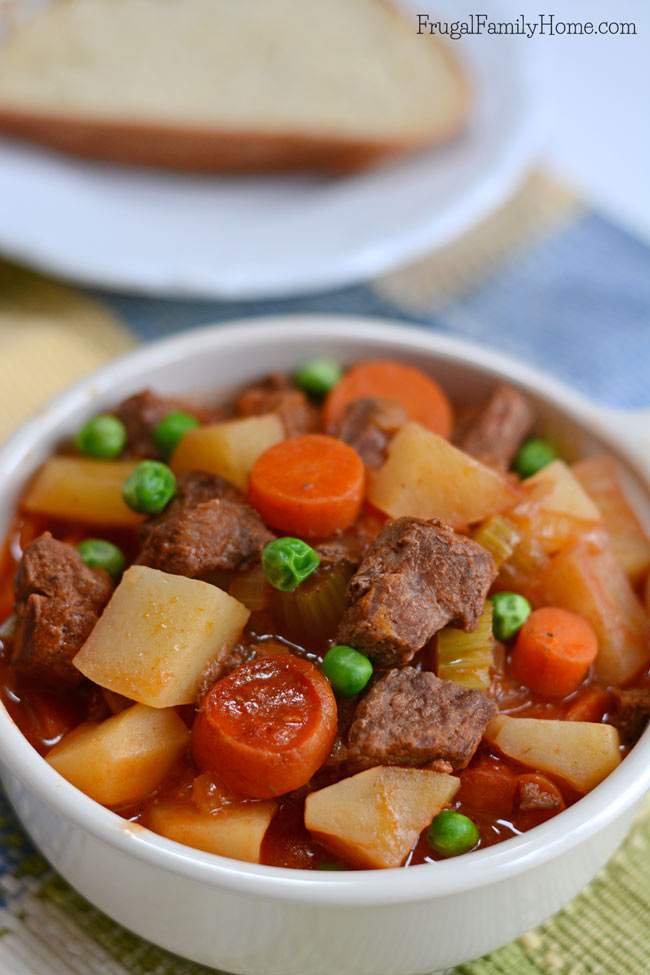 This recipe is our go to steak recipe. Slather on this great steak rub and then grill to perfection. You'll love it.
Seasoned Steaks
An easy way to make steaks is to add seasoning and then grill or broil. We love steaks with the brown sugar rub above, but we also love them with this garlic herb rub or all purpose seasoning rub. Looking for a south of the border flare? Try a steak with this homemade taco seasoning instead.
Italian Steaks
I make Italian chicken all the time and so one day I tried the recipe with steak. The results were superb. To make Italian steaks just marinade in Italian dressing than grill. It's that easy, but so flavorful.
There is no better way to make roast beef in my book than this recipe. It's a recipe everyone raves about. And you can make French dip sandwiches with the leftovers too.
There is something about beef stew that is so homey and delicious. Make it in the slow cooker and you'll never make it any other way again. The beef is so tender and delicious!
These homemade noodles are mixed with cooked roast beef to make a delicious comfort food perfect for a cool fall or winter dinner.
Family Favorite Recipes
These recipes just wouldn't quite fit into any of the categories above, but they are too good to not include in this epic list.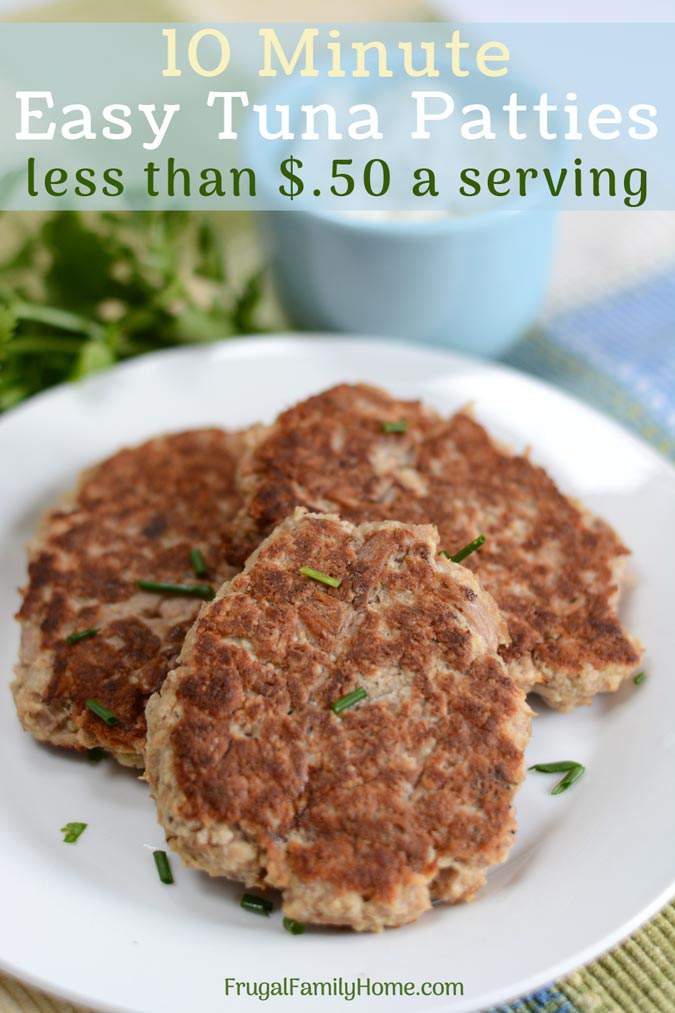 This recipe is one my mom would make often. I now make it too. It's a frugal recipe that is a great way to enjoy fish when you are on a tight budget. If you don't like tuna, try using canned salmon instead, it's just as good.
Sure, you could make regular tuna noodle casserole or use a boxed mix (yuck) but why would you want to, when you could make it cheesy. I have dairy free options for this recipe too.
A delicious pot pie recipe made from scratch with broth and turkey leftovers. I make turkey soup kits after thanksgiving just so I can more easily make this recipe.
Speaking of pot pie, how about pot pie soup? You start with chicken broth, add in vegetables and cook. It's that easy. Don't skip the pie crust strips they really make the meal.
Pizza
Who doesn't love pizza? And homemade pizza is the best.
Start with this quick and easy no rise dough. Pair it with this homemade pizza sauce and your favorite toppings. You can make pizza at home faster than you can have it delivered.
And when it's too hot to bake pizza inside, try making it on the grill or in the waffle iron or in a skillet. Can you tell we really love pizza?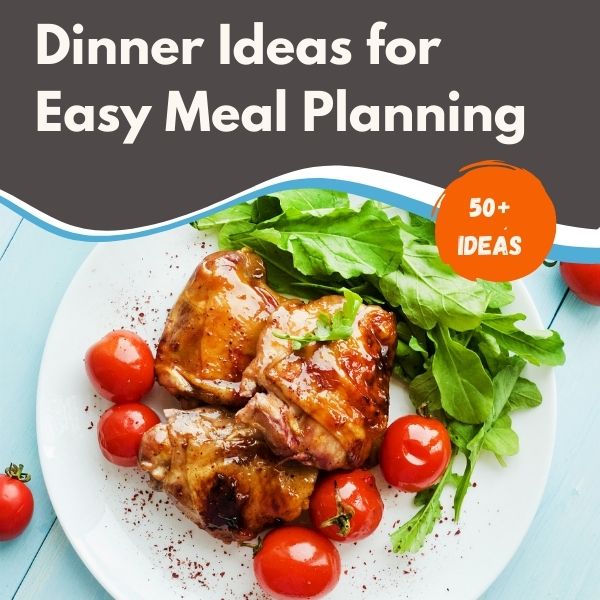 I hope this list of 55 dinner ideas can help you get your meal planning done and help to make cooking for your family on a budget easier too.
Want the printable list of 55 dinner ideas? Click the button below to get the digital pdf with the recipe links.